I love to watch a professional sports organization be smart.
Having had the good fortune of living in Dallas, TX the past decade it was more enjoyable for me to watch the process of how the Texas Rangers built their team than to merely see them attend the World Series in consecutive years. The youngest General Manager in MLB history,
Jon Daniels
, began his work in 2005. When he initially landed the GM position he had pieces at the Major League level that he could use to grow lasting success in the future (e.g., Mark Teixeira, Adrian Gonzalez, R. A. Dickey, Edison Volquez etc.). He wasn't cavalier about it, he just knew it wasn't the right time for the organization to push for a championship when he began. So he built a farm system envied by the rest of baseball. He drafted high upside prospects and even did moves to gain extra earlier draft picks. Daniels signed talented players from foreign countries too. He built the organizations strong foundation.
But that's not the only thing. Daniels also knew when to trade away the future talent for a chance at the playoffs. At a certain point an organization can only hold on to so much talent in the farm system before it bottlenecks into stunted or unusable talent. Jon Daniels knew that was the scenario early in 2010 and has been able to extend the Texas Rangers' success by not selling the entire farm in just one year. What I was able to witness and enjoy over the course of 6+ years has been dubbed "
The Success Cycle
." There was a time to buy and a time to sell and the organization has produced success in ways it never had before and Jon Daniels was the smart one who knew where on that cycle the team was at any given time.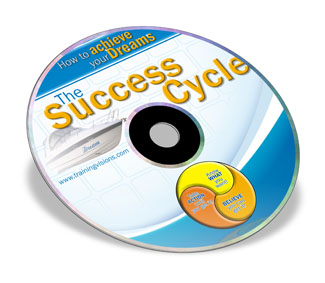 In annual redraft fantasy football leagues you don't have this Success Cycle that keeper or dynasty fantasy leagues offer. Your team is largely based on how good your draft goes. However, for keeper or dynasty leagues we get to think about building our teams all year long. We make waiver wire pick ups and drops and trades with this constantly in mind. The hesitancy to move is much more evident. Trades get analyzed for years. They will either help or haunt you for a long time. Knowing where your team is on the Success Cycle will help you go a long way in preparing for next year.
First, you need to know your league's rules. How many teams enter the playoffs? How many keepers will you be able to retain and what will be their future draft value? How many fantasy points has your team totaled over the course of the season compared to other teams in the league. How many fantasy points have been scored against your team during the course of the season thus far? Have you had a hard schedule or a difficult schedule? Were you plagued by injuries or bye week collapses? These and other factors will help you figure out your team's current status on the Success Cycle.
Second, once you know your team's status on the Success Cycle you need to plan and execute the actions that you deem helpful to advance the way you want your team to advance. Otherwise you are remaining stable sticking to the original plan, whether it will be successful or not.
By the end of week 10 you know where your keeper or dynasty fantasy football team is in the standings and whether or not it has a chance to make the playoffs this year or not. Some leagues, like this year's
Brothers Keeper
standings remain competitive far into the league year by curbing parity through the
3 Factor Power Ranking Draft Order
. While perennially successful teams like P Smith's Yer X-MOM and
M Peltonen's ThePunchin Munchkins
have never missed the playoffs in
Brothers Keeper
league history, both currently share a 3-6 win-loss record going in to week 10. They both happen to be playing one another in week 10. The loser of the week 10 matchup will likely miss
the playoffs
despite the fact that there are currently three teams at 5-4, two teams at 4-5, and three teams at 3-6. The same can also be said of Point ON the Bench if he loses in week 10 to the first place team, Ghost (currently 7-2). He is the third team with the 3-6 win-loss record. So, depending on the week 10 results
Brothers Keeper
should begin to see teams either trade for a better chance to win the championship or begin the planning for 2012 thus entering the second step. Where some teams are in the Success Cycle will be readily apparent.
Where your team is on the Success Cycle matters and keeper or dynasty league teams should be encouraged to buy or sell accordingly with the impending trade deadlines nearing quickly (for
Brothers Keeper
that is, Friday November 18th). Whether you are buying or selling any keeper or dynasty league owner should take an honest assessment of where their team is on The Success Cycle, create a plan that you think will advance you and try to execute the plan. Good luck!